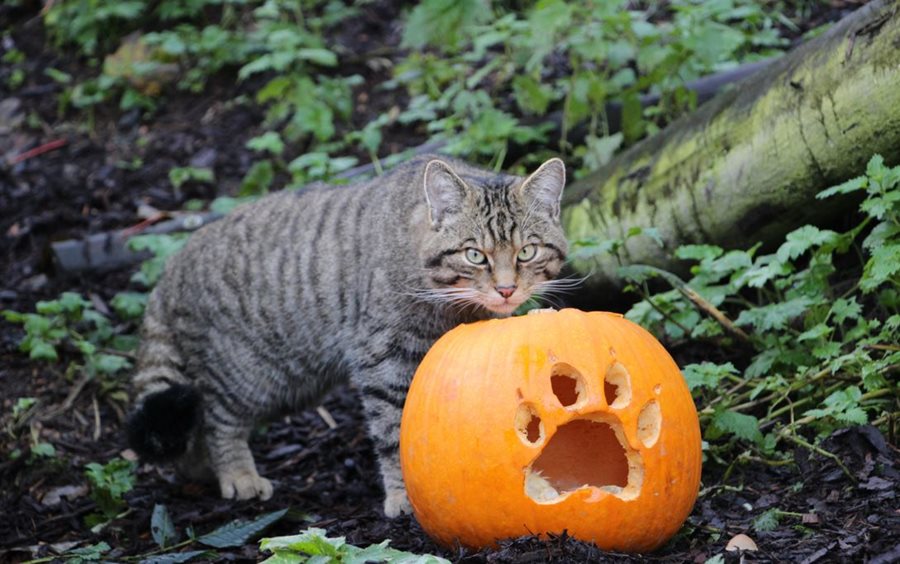 In the spirit of Halloween, Keepers gave pumpkins to the animals here at the zoo.
The meerkats enjoyed their pumpkins which were filled with tasty meal worms.
The elephants decided to crush their pumpkins by stomping on them before eating them whole.
The warty pigs had a smashing time sniffing out their vegetable treats inside their pumpkins.
The spider monkeys wasted no time in emptying their pumpkins and Hilo the zoo's Moloch gibbon enjoyed his daily kale from his spooky treat.
Providing the animals with items that they don't regularly receive, such as pumpkins, helps to physically and mentally stimulate the animals. This type of enrichment is used to help keep the animals happy and healthy as it encourages natural behaviour and provides stimulation.
To celebrate half term, we are offering half price on all child, student and seniors' tickets for visits between Saturday 23 October – Sunday 31 October.
With 55 acres of beautiful scenery, we have plenty of space to safely enjoy your day.
The zoo is open every day 10am – 4pm with last admission at 2.30pm.
Online booking essential. Please note that the offer discount will be automatically applied during purchase.