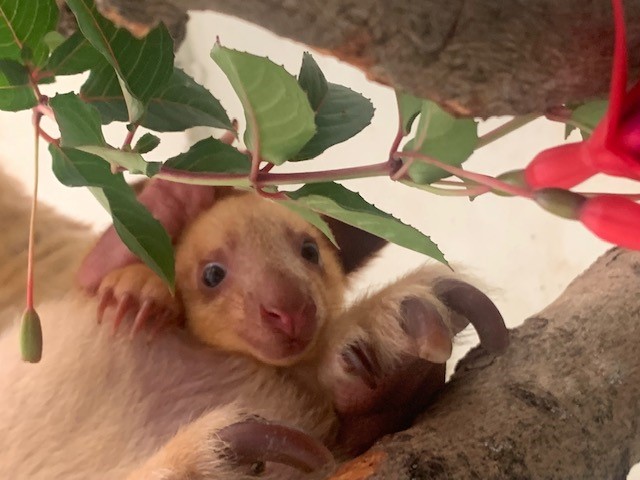 Born to mother Jaya and father Hasu Hasu back in January, the joey has remained in it's mother's pouch where it develops and grows until it is large enough to emerge.
Classified as endangered, the birth of the tiny Goodfellow's tree kangaroo is a huge boost for the captive breeding programme due to ongoing population decline of at least 50% over the past three generations in their range country of Papua New Guinea due to habitat destruction and hunting.
Goodfellow's tree kangaroos are unique that have adapted to life in the trees.
This is the seventh joey that Belfast Zoo has successfully bred and offspring have joined other collaborative breeding programmes across Europe including zoos in Paris, Berlin and Chester.
Zoo Curator Andrew Hope explained, "Belfast Zoo was the first zoo in the UK and Ireland to breed the endangered Goodfellow's tree kangaroo. There are approximately 50 zoos across Australia, USA, Europe, and Asia caring for tree kangaroos and supporting tree kangaroo conservation efforts.