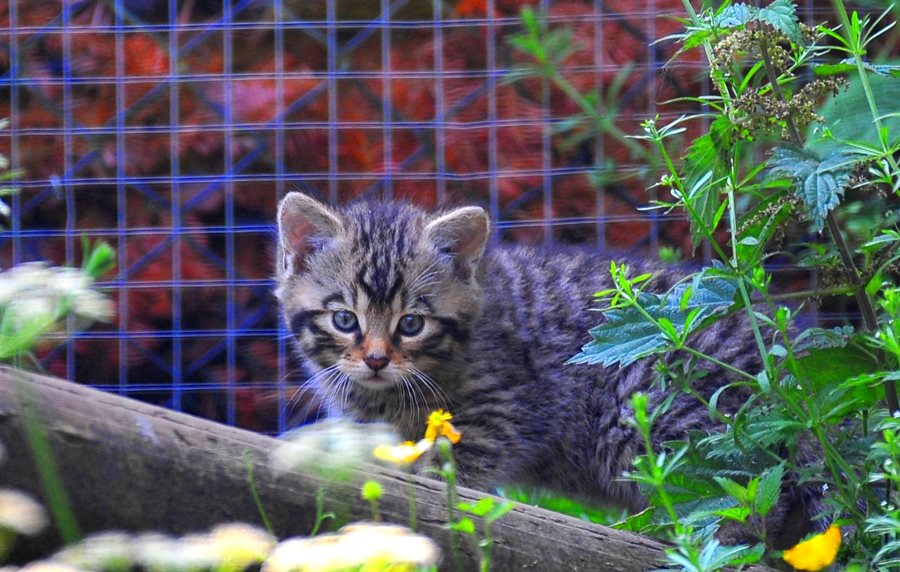 Our new additions are a welcome sight as they are the first kittens born as part of a new conservation breeding programme with our partners in Scotland.
Zoo Manager Alyn Cairns explains, "Breeding pair Oscar and Ossian were introduced to the zoo back in February and we are delighted that love has blossomed between them so quickly. Scottish wildcats face intense pressure with numbers continuing to drop rapidly each year. We hope to play a role in conserving this native species and fight the very real threat of extinction through breeding and help Scottish wildcat numbers grow."
Alyn added,
The kittens were born during lockdown on 6th May and are incredibly shy creatures by nature. It was fantastic to announce the arrival of the newborns during lockdown and now that our gates are open to the public again, it has been even better to invite people to come and see them in person.
It is hoped that the third generation of kittens from the new Scottish wildcat couple at Belfast Zoo will be released back into the wild.
We would like to thank P&O ferries for sponsoring the travel of the Scottish wildcats to Belfast Zoo and to Friends of the Zoo for donating money towards the new enclosure.