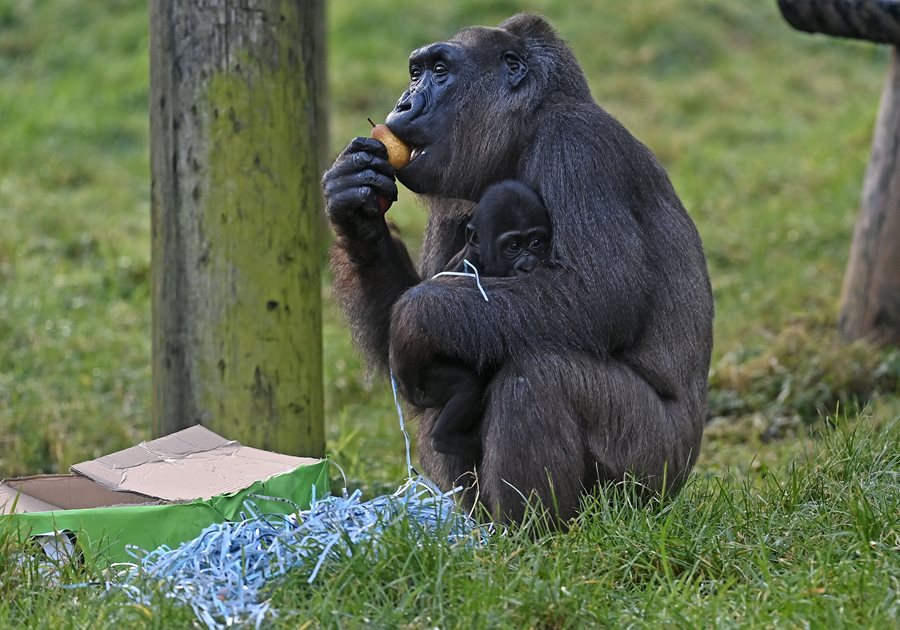 Photo credit: Pacemaker Press
Last week we shared a selection of eight names, chosen by the keeping team, and Kofi came out as the clear winner! Thank you to everyone who took the time to vote.
Kofi is Ghanaian in origin meaning 'born on a Friday' and is the perfect name for our baby gorilla who was born on Friday 8 October.
Today Kofi is four months old! Why not make a plan to come and see him soon? We are open every day, 10am - 4pm with last admission at 2.30pm.*
Looking for the perfect activity for Valentine's Day? Check out our fantastic couple's offer this Saturday 12 February!
Planning a trip for the kids this half term? We have 55 acres of beautiful scenery and a large outdoor playpark for little ones to enjoy!
Online booking is essential. Book tickets
Western lowland gorillas are Critically Endangered and here at Belfast Zoo we are part of an international breeding programme.
*Please note that our animal houses, including the Ape House, will be closed from 3.30pm.